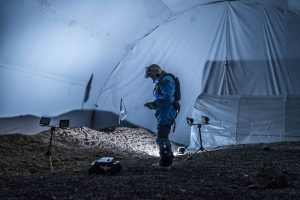 The LunAres Research Station was created to simulate manned space missions for 6 people. It's an analog habitat that focuses on crew isolation and performance studies. Apart from isolation, Habitat provides a range of laboratory equipment and prototyping space allowing for complex mission scenarios. Our crews are under constant medical telemetry gathering data for our medical staff. It allows you to work and live using residential modules, kitchen, hygienic module, office and laboratories. Analog astronauts can get to the atomic shelter, where there is an EVA area of ​​250 square meters and 400 tons of basalt. The Base allows for conducting detailed telemetry of crew members, cooperation with our medical officers and psychologists. The habitat's equipment includes rovers, EVA suits, laboratories, 3D printer, aeroponic systems and several types of bioreactors.
---
Feel free to contact us regarding:
Scientific cooperation
Conducting the Analog Mission in the Lunares Habitat
Test your technology during a mission in the Lunares habitat
Conducting research in the field of human factors, and human-robot cooperation
EXTREME SITUATION TRAINGINGS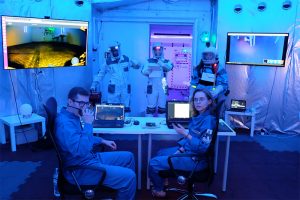 With our facility designed for isolation and gathering personal data of mission participants we can offer one of a kind training for managers. During simulated space crisis participants will be assessed by experienced trainers and psychologists. Managers can learn how well they can make logical decisions during stressful and time-restricted situations. A professional trainer takes care of the evaluation of exercises and feedback for your employees.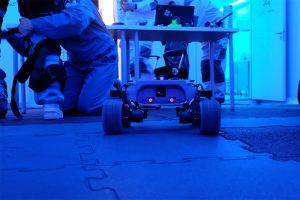 Inside LunAres we host comprehensive training and consultations for student teams attending competitions and research programs in the field of broadly defined aerospace. Individualized workshops and hackathons are organized with invited professionals from the space industry that not only share their experience but also advice on students future plans for their careers. Details of the offer can be found in the link below:
---