Meet
HABITAT LUNARES
The Lunares Research Base is a specialized facility for simulating manned space missions on the Moon and Mars. Lunares was created in 2017 by Space Garden and is the only facility of this type in Europe.
We conduct research in the field of human factors psychology during manned space flights and tests of modern technologies, not only from the space sector. The facility is completely isolated from the external environment, including 250 square meters of space for space walks.
The infrastructure of the base allows for continuous monitoring of health, residents' behavior and full immersion during simulated manned missions. The Lunares base is a unique facility, with measurable benefits for both scientific entities and the business world.
---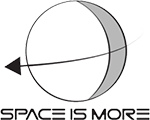 Space is More Sp. z o.o.
ul. Wróblewskiego 38
51-627 Wrocław NIP: 8982232732